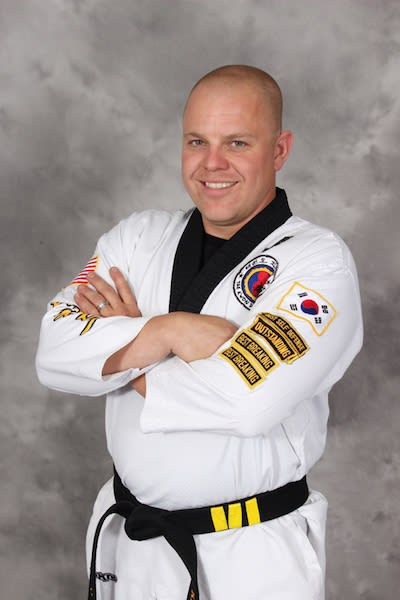 Sahbumnim Kevin Staerkel
Mr. Staerkel is a 2nd degree Black Belt who has been in Tae Kwon Do since 2009. He is originally from Oshkosh, WI.
Why did you start TKD? To participate in an activity with my son together
What is your favorite part of studying the martial arts? Learning new things everyday
What is your favorite part of teaching? Helping the students. Favorite Kick? Flying Side Kick
Best accomplishment in TKD so far? 1st in Family Form at 2 Tournaments with my son.
Future goals for TKD/martial arts training? Black Belt, never stop learning.
Misc info: Love to exercise
Motto/philosophy of life? Always have a positive attitude.
Advice to beginning students? Stick with it!!